Back
Charles Kalpakian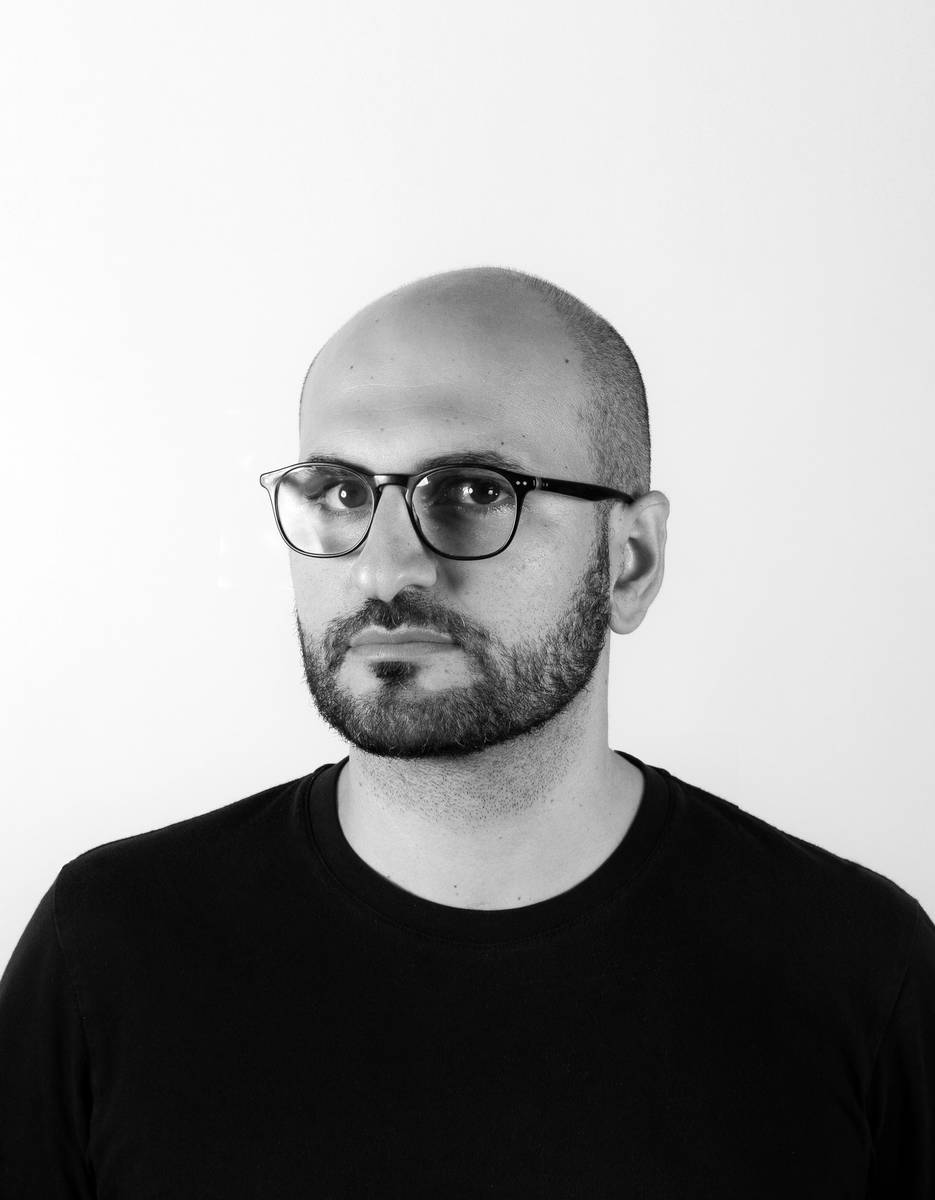 French-Lebanese designer Charles Kalpakian has a rare gift for subtly incorporating personal biography into his art. His chiselled geometric lines are the signature of his innovative approach, fusing his oriental roots with his knowledge of design and the decorative arts. These influences take shape through the reinterpretation of classical motifs, historical forms and archetypes, often inherited from Lebanon's history and geography, filtered through a resolutely contemporary urban culture.

His work is distinguished by references to his native Oriental identity, combined with traditional French techniques – notably marquetry – and a fresh take on the tradition of metalworking. The stroke is always clean, the line always clear, even if the gesture is sometimes akin to calligraphic writing in space. Furniture, lighting, staging: the territories are as rich as his creation, with Eastern influences blending with Western culture past and present.

Embodying the notion of Retrofuturism, the 'Cinétisme' wall cabinets and sconces are hypnotic piece that flirt with Op'Art and the spirit of Vasarely. The sculptural sconces play on contrasts and complementarities between four aluminium finishes: brushed, hammered, guilloché and lacquered. Bulbs embedded in three-dimensional aluminum panels create the illusion of undulating movement, transforming calligraphy into works that are as functional as it is artistic. In the same retro-futuristic vein, the 'Moon' armchairs and 'Crescent' sofas and armchairs reinterpret the classics with a fundamental futuristic twist.

French by nationality, Charles Kalpakian was born in Beirut in 1982 into a family with strong Armenian roots. In 2011, after collaborating with prestigious agencies including Ora Ito and Christophe Pillet, he launched his design studio and has since developed his own projects. Over the past decade, he has become a major figure in collector's design, drawing on the tastes of lovers of optical arts and optical illusions expressed in the language of objects.
Le designer franco-libanais Charles Kalpakian a le don rare d'incorporer subtilement sa biographie personnelle dans son art. Ses lignes géométriques ciselées sont la signature de son approche innovante, fusionnant ses racines orientales avec sa connaissance du design et des arts décoratifs. Ces influences prennent forme à travers la réinterprétation de motifs classiques, de formes historiques et d'archétypes, souvent hérités de l'histoire et de la géographie du Liban, passés au filtre d'une culture urbaine résolument contemporaine.

Son travail se distingue par des références à son identité orientale native associées à des techniques traditionnelles françaises – notamment la marqueterie – et par un regard neuf sur la tradition du travail du métal. Le trait est toujours net, la ligne toujours claire, même si le geste s'apparente parfois à une écriture calligraphique dans l'espace. Mobilier, luminaires, mise en scène : les territoires sont aussi riches que sa création, avec des influences orientales se mêlant à la culture occidentale d'hier et d'aujourd'hui.

Incarnant la notion de rétrofuturisme, les cabinets muraux et les appliques 'Cinétisme' sont des pièces hypnotiques qui flirtent avec l'Op'Art et l'esprit de Vasarely. Les appliques sculpturales jouent sur les contrastes entre quatre finitions d'aluminium : brossé, martelé, guilloché et laqué. Les ampoules encastrées dans les panneaux tridimensionnels en aluminium créent l'illusion d'un mouvement ondulatoire, transformant la calligraphie en des œuvres aussi fonctionnelles qu'artistiques. Dans la même veine rétrofuturiste, les fauteuils 'Moon' et les canapés et fauteuils 'Crescent' réinterprètent les classiques avec une touche futuriste fondamentale.

Français de nationalité, Charles Kalpakian est né à Beyrouth en 1982 dans une famille aux solides racines arméniennes. En 2011, après avoir collaboré avec des agences prestigieuses telles que Ora Ito et Christophe Pillet, il lance son studio de design et développe depuis ses propres projets. Au cours de la dernière décennie, il est devenu une figure majeure du design de collection, puisant dans les goûts des amateurs d'arts optiques et d'illusions optiques exprimées dans le langage des objets.