Back
Noé Duchaufour Lawrance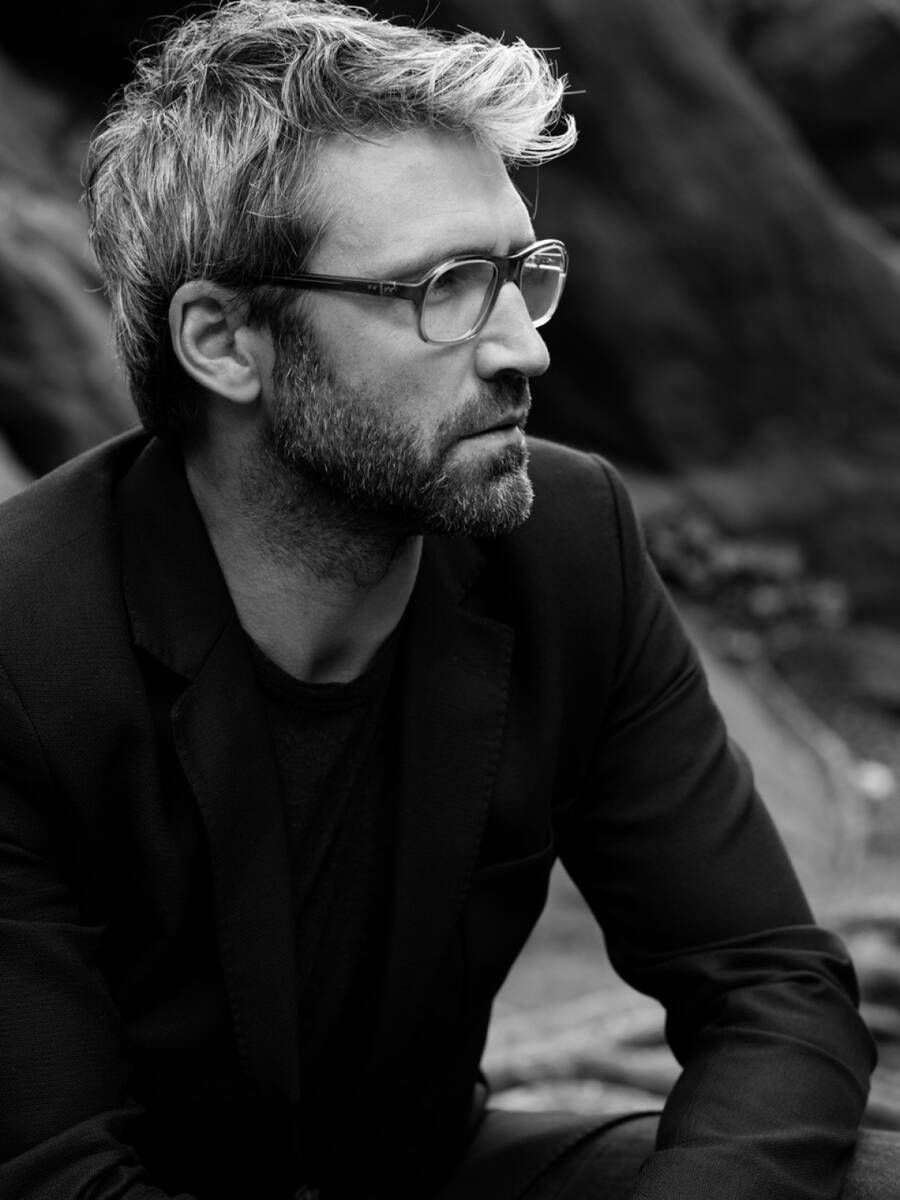 Born in France in 1973, Noé Duchaufour Lawrance is a graduate of the ENSAD, l'École Nationale Supérieure des Arts Décoratifs de Paris. Designer and interior designer, he often compares his creative approach to 'niwa', the tiny garden at the center of a traditional Japanese house; like an organic pulse in a profession dedicated to meeting the demands of a market or a specific client. With his innate fondness for art nouveau, he relies not only on the universal character of nature to design forms which make sense but believes that the idea of a total, multidisciplinary art is vital for contemporary creation.

In 'NATUROSCOPIE', Noé Duchaufour Lawrance puts into perspective an idea of nature which is not imitated, but is rather harnessed, sensed and recreated. An experience of nature conveyed thanks to synthetic materials such as carbon fiber and plexiglas and via the technology of LEDs and their digital programming. Hence his sculptural bookshelf-room divider with organic shapes, the carbon fiber intertwined elements of which interpret the basic cellular structure found in nature. In his kinetic works, the design object – wall lights, ceiling lights, coffee tables – fuses with an emotional imprint, that of nature when the sunlight creeps through the foliage of a tree, when the sky changes with the wind, when the image of a sunset overwhelms the sensitive surface of our memories. Here design asserts itself as a vector of impressions, images and emotions.

Noé Duchaufour-Lawrance designs objects for manufacturers (Ceccotti, Cinna, Tacchini, Zanotta...) and imagines living areas (Air France Salons, Alain Senderens restaurant, Ciel de Paris restaurant in la Tour Montparnasse…). In addition, he defines the image of products for famous brands (Paco Rabanne, YSL Beauté, Perrier Jouët). In 2015, Montblanc entrusted him with the architectural plans of the company's 500 boutiques worldwide. In 2016, Saint-Louis crystal manufacture invited him to design a transversal collection from glass to furniture. His approach has received many prizes including NeoCon Silver 2016 for his Modern Family collection for Bernhardt Design, the 2015 VIA Label, the 2014 Janus business prize for the Air France Salons, the GQ best designer prize in 2012, the prestigious Red Dot award for the best product in 2011, and both the ELLE Decoration international design prize and Wallpaper design award in 2009.
Né en France en 1973, Noé Duchaufour-Lawrance est diplômé de l'ENSAD, l'École Nationale Supérieure des Arts Décoratifs de Paris. Designer et architecte d'intérieur, il compare souvent son approche créative au « niwa », le petit jardin qui se trouve au coeur de la maison traditionnelle japonaise. Comme un souffle organique au sein d'une profession vouée à répondre aux exigences d'un marché ou d'un client. Habité par l'héritage de l'art nouveau, il s'appuie sur le caractère universel de la nature pour imaginer des formes qui font sens, et affirmer que la notion d'un art total et multidisciplinaire est fondamentale à la création contemporaine.

Dans la collection 'NATUROSCOPIE', Noé Duchaufour-Lawrance met en perspective une nature non pas imitée, mais captée, ressentie, recréée. Une expérience de la nature transmise grâce à des matériaux synthétiques tels la fibre de carbone et le plexiglass, via la technologie des Leds et leur programmations numérique. Ainsi sa bibliothèque-cloison de séparation aux formes organiques sculpturales, dont les éléments en réseaux faits de fibre de carbone interprètent la structure cellulaire fondamentale de la nature. Dans ses pièces cinétiques, l'objet de design – pièces murales, plafonniers, tables basses – fusionne avec une trace émotionnelle, celle de la nature lorsque la lumière du soleil traverse le feuillage d'un arbre, lorsque le ciel change sous le vent ou que l'image d'un coucher de soleil vient imprimer nos souvenirs. Le design s'y affirme ici comme un vecteur d'impressions, d'images et d'émotions.

Noé Duchaufour-Lawrance conçoit des objets pour des éditeurs de design (Ceccotti, Cinna, Tacchini, Zanotta...) et compose des lieux à vivre (Salons Air France, restaurant Alain Senderens, restaurant Ciel de Paris à la Tour Montparnasse...). Il définit également l'image de produits pour de grandes marques (Paco Rabanne, YSL Beauté, Perrier Jouët). En 2015, Montblanc lui confie la charte architecturale des 500 boutiques de la marque dans le monde. En 2016, la cristallerie Saint-Louis l'a invité à dessiner une collection transversale allant du design d'un verre au dessin de mobilier. Son approche est récompensée par de nombreux prix tels que le NeoCon Silver 2016 pour la collection Modern Family pour Bernhardt Design, le Label VIA 2015, le prix Janus du commerce 2014 pour les Salons Air France, le prix GQ du meilleur designer en 2012, le prestigieux prix Red Dot pour le meilleur produit en 2011, le prix international du design ELLE Décoration et le Wallpaper design award en 2009.